ROOMS 2020
ROOMS is a unique and important event for the radon community within Europe and beyond. It is an annual meeting, which aims to promote exchanges between countries on radon preventive and mitigation measures in new and existing buildings.
ROOMS 2020 will take place on 3-4 December in Fribourg, Switzerland and will be jointly hosted by the Haute école d'ingénierie et d'architecture de Fribourg (HEIA-FR), the Smart Living Lab, the Federal office of public health (FOPH) and the European radon association (ERA).
Main theme of ROOMS 2020
Management of radon risk in new buildings: processes, methods and techniques implemented and results
Other topics
Improving the effectiveness of radon mitigation measures and methods
Indoor air quality and building energy retrofitting: how to deal with?
National radon action plans and radon community news
Deadline for abstract submission and registration: 11 September 2020
Fees
125 CHF (Swiss francs) including 2 lunches, 3 coffee breaks, gala dinner and a guided tour.
Accommodation
Each participant has to book his own accommodation. Hôtel selection is proposed.
Radon Outcomes On Mitigation Solution
Fribourg | Halle bleue, blueFACTORY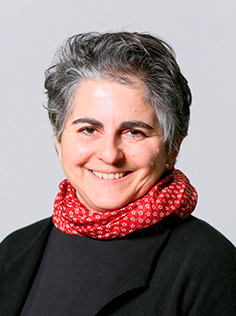 Joëlle Goyette Pernot
TRANSFORM Institute
Professor- HEIA-FR
-health and comfort in buildings
-heating, ventilation and air-conditioning HVAC
-construction

Information
Abstract submission and registration
TAGs