Integrating social and environmental goals for a sustainable built environment
ETHOS Lab of EPFL joined the Smart Living Lab in September 2022. Its vision is to leverage modern data and computing to design interventions across the scales of our built environment that address our social and environmental goals. Research at ETHOS focuses on developing a better understanding of human-building interaction for sustainability, starting with the individual occupant in buildings and expanding the scope to communities in cities.
When we gain a clearer picture of how people use and interact with the built environment, we can develop strategies to design and manage our built world in a manner that improves both our experiences and environmental sustainability objectives. For example, using sensors to understand how people use spaces in buildings can lead to simple suggestions or retrofits that promote more effective organizational collaboration while saving energy in the building's operation. At the urban scale, data-driven techniques can help us uncover how energy-efficient walkable urban design impacts the ability of communities to form cohesive social networks.
In addition to its core research topics described above, ETHOS collaborates with economists at the University of Lausanne and the University of Zurich to leverage machine learning tools to understand the economic impacts of green building retrofits. This project is funded by the Enterprise for Society Center (E4S), a joint initiative encouraging collaborations across disciplines and institutions.
Research at ETHOS focuses on developing a better understanding of human-building interaction for sustainability.

Andrew Sonta, Head of ETHOS Lab
Projects
Show all projects (2)
The search did not return any results
Contact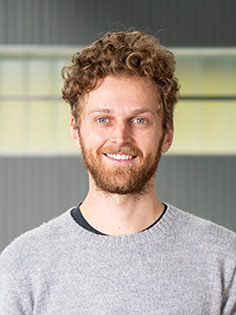 Andrew Sonta
Head of Ethos Lab
Tenure Track Assisstant Professor- EPFL
-sustainable urbanism
-data visualization
-interactions and design processes

Information