Many of the projects carried out at the Smart Living Lab involve collaborations with private partners, such as electricity providers, grid operators, lighting system manufacturers, architects, energy and life cycle analysis consultants, start-ups, and entrepreneurs.
Partners may work with the Smart Living Lab in a variety of ways. They may, for instance:
Contribute to the funding of high-potential research in their sectors of activity through open research programs.
Develop a strategic partnership like that of the incubator supported by Baloise.
Seek answers to specific questions by carrying out a research project with one or several of the Smart Living Lab's research groups.
Use the Smart Living Lab's research infrastructure to develop an innovative project.
Participate in networking and innovation events.
Partnerships are developed using the expertise and tools offered by the technology transfer services of the Smart Living Lab partner institutions: the Swiss Federal Institute of Technology Lausanne (EPFL), the School of Engineering and Architecture of Fribourg (HEIA-FR), and the University of Fribourg (UNIFR)
Contact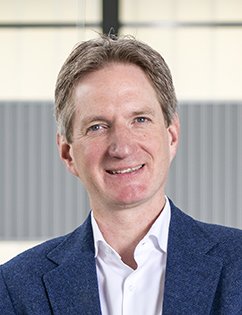 Martin Gonzenbach
Director of Operations EPFL Fribourg and Smart Living Lab
-modeling, simulations and algorithms
-technology transfer
-administration

ABB
Agglo Fribourg
Altenstadt (DE)
Amstein + Walthert
Ancotech SA
Arup
Atelier Oï
Aurora's Grid
B+S
Bartlette School of Architecture
Berner Fachhochschule
BFF SA
Building Innovation Cluster
butikofer de oliveira vernay sàrl
Charpentes Vial SA
Climate Services
CRAterre laboratory ENSAG
Crèche Perollino
CS Domotic
CSD Ingénieurs
CSEM
Direction de l'édilité Fribourg
Direction de l'énergie VD
E4Tech
ECO-Logements
Econs SA
Edificiens
EHE SA
EM Microelectronics
Empa
Energie Concept SA
Energie-FR
Energil
Energissima
EPFL
EPFL ECAL Lab
Estia SA
ESU-Service Ltd
ETHZ
Fondation de placement immobilier Lithos
Fondations Immobilières de Droit Public
Fonds National Suisse
Gérances foncières SA
Google Mountain View
Griesser
Groupe E
Groupe E Celsius
Groupe PSA
H. Glass
HEG-FR
HEIA-FR
HEIG-VD
hepia Genève
HES-SO Valais-Wallis
HFR
HSG
HSLU
HSR
Implenia
Innosuisse
Insolight
Institut de Solartechnik (SPF) Rapperswil
Interreg Europe
JPF-DUCRET
La Bâloise
Landolt & Cie SA
La Mobilière
LeClanché
Lehmorange
Logitec
Losinger Marazzi
Lutz Architectes
Minergie
MIT
Newis
Northumbria University
Nouvelle Politique Régionale
OFEN
Office cantonal de l'énergie Genève
OFSP
Planair SA
Projeco Environnement
Promotion économique Fribourg
Prona
Pronoó
Raiffeisen Sarine-Ouest
Retraites populaires
Regent Lighting
Romande Energie
RWB
SCCER
Service d'urbanisme et architecture Fribourg
Service de l'Energie Fribourg
Setimac
Sinus AG
Solaxess
SOM
Studer Innotec
SUPSI
Tecnoservice
ThinkEE
Tokiwi services
TU Delft
UNIBE
UNIFR
University College London
University of Electronic Science and Technology of China
Urbaplan
URBASOL
US New Castle University
Vidinoti
ZT Medien
A collaboration