Further to the call for applications launched by the Smart Living Lab and Bluefactory Fribourg-Freiburg SA (BFF SA) on 14 September, four teams were selected in order to define the draft of an experimental building on the bluefactory site, by means of a collaborative parallel studies mandate (MEP*). The multidisciplinary study groups selected are invited to present the development of their projects during several discussions that will be taking place between December 2018 and June 2019.
Pre-qualification process
In response to the open call for applications subject to government procurement, published on 14 September 2018 on simap, 23 applications from five different countries were submitted within schedule. After a thorough assessment of all applications performed by architects and engineers representing the Smart Living Lab and Bluefactory Fribourg-Freiburg SA (BFF SA), the following four multidisciplinary teams were selected to take part in the MEP:

Baumschlager Eberle Architekten AG, Dr. Lüchinger + Meyer Bauingenieure AG, Lauber IWISA AG, B+S AG
Behnisch Architekten, Drees & Sommer Schweiz AG, ZPF Ingenieure AG
estudioHerreros SLP, Dr Schwartz Consulting AG, Transplan Technik Bauplanung Gmbh, Transsolar Energietechnik Gmbh, xmade Gmbh
Itten + Brechbühl SA, CSD Ingénieurs
MEP process
The future Smart Living Lab building will be itself a research tool. This is why the designers will have to interact with the Smart Living Lab researchers from the very beginning of the design phase. As a research center for the built environment of the future, the Smart Living Lab will thus test a new design process. The MEP will include open discussions where the 4 teams and the researchers can exchange ideas on the proposed solutions, as well as the use of research tools.
A panel of experts will assess and evaluate the submitted projects. The panel, presided by Marilyne Andersen, EPFL Professor, brings together external and independent experts for the most part, as well as architects, engineers and specialists from the building industry, and representatives from BFF SA, the State of Fribourg, and the partner institutions from the Smart Living Lab.
The panel of experts will get together for the first time on 14 December for a briefing session with the four multidisciplinary teams. Several other discussions will take place throughout June 2019.
Next steps
In summer 2019, the panel of experts will nominate a winning team and recommend it to BFF SA to carry on with the future Smart Living Lab building project. The draft will be completed, while interacting with researchers, to be finally achieved in winter 2020. BFF SA will work with a develop-and-construct contractor for the construction of the building, according to the concept developed. According to the schedule, the construction of this experimental, iconic building for the Smart Living Lab will begin in 2020 in Fribourg, and will allow researchers from the EPFL, the HEIA-FR, and the UNIFR to continue their work on the sustainable future of the built environment in the best possible conditions.
Contact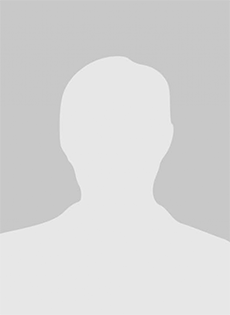 Anne-Claude Cosandey
Information