The SXL is pleased to invite you to the unveiling of the FLO:RE prototype, a load-bearing floor system built from reused reinforced concrete slabs.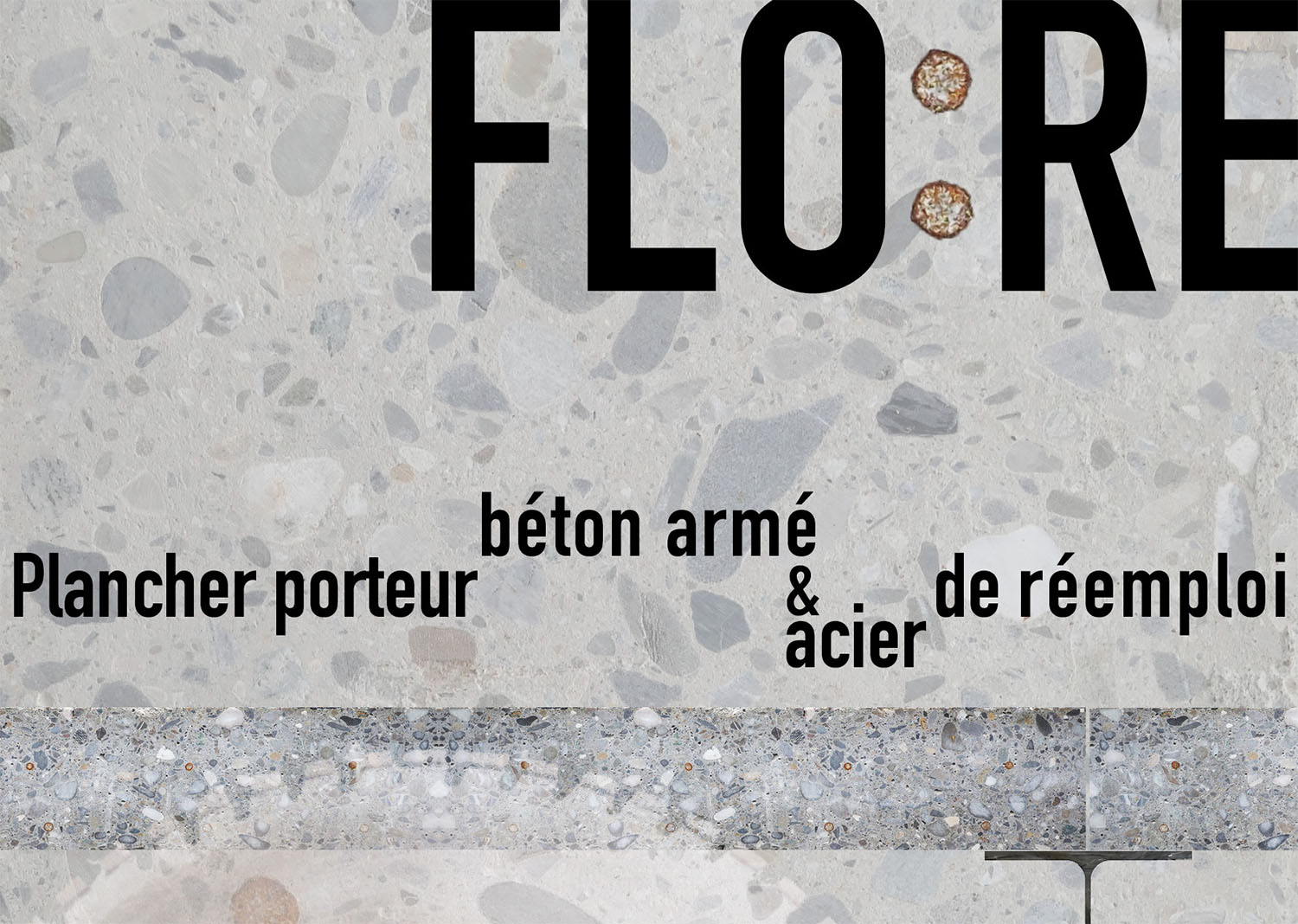 The 30m2 mock-up designed for new office or residential buildings opens the door to new construction possibilities for circular, high-performance, and (extremely-)low-carbon load-bearing floors.
We hope to see you on November 14, 2023, at 5 p.m. in the Atelier Popup (Blue Factory, Passage du Cardinal 13b, Fribourg).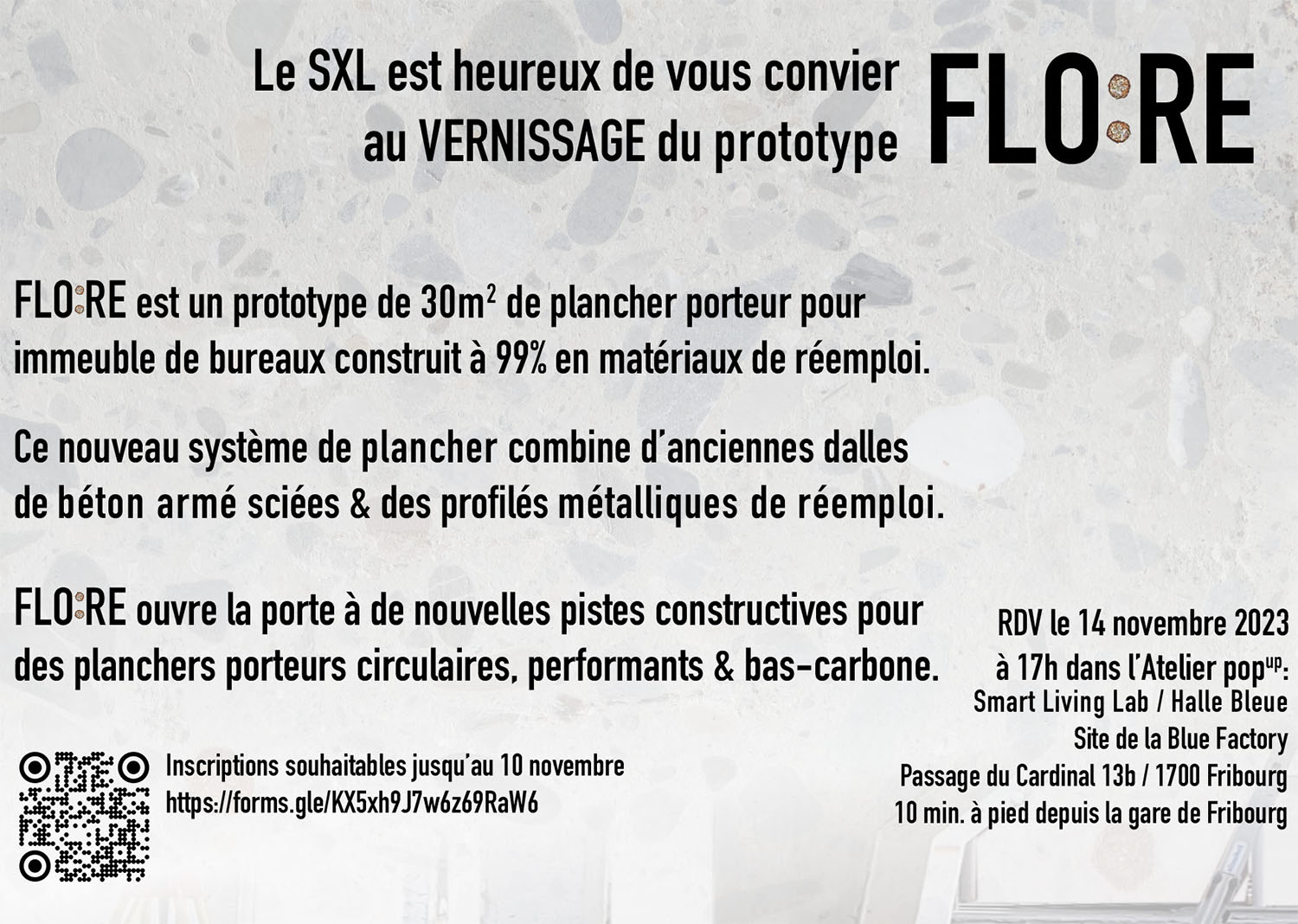 Vernissage FLO:RE
Atelier Popup | Blue Factory | 17:00
Contact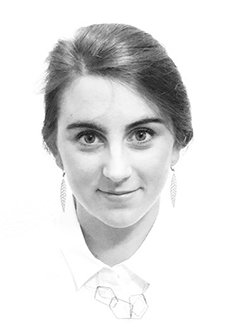 Célia Marine Küpfer
Structural Xploration Lab (SXL)
Scientific Assistant- EPFL
-design and construction processes
-low carbon and reusable
-sustainable architectural technology

Information
Registrations are welcome until November 10 :
https://forms.gle/KX5xh9J7w6z69RaW6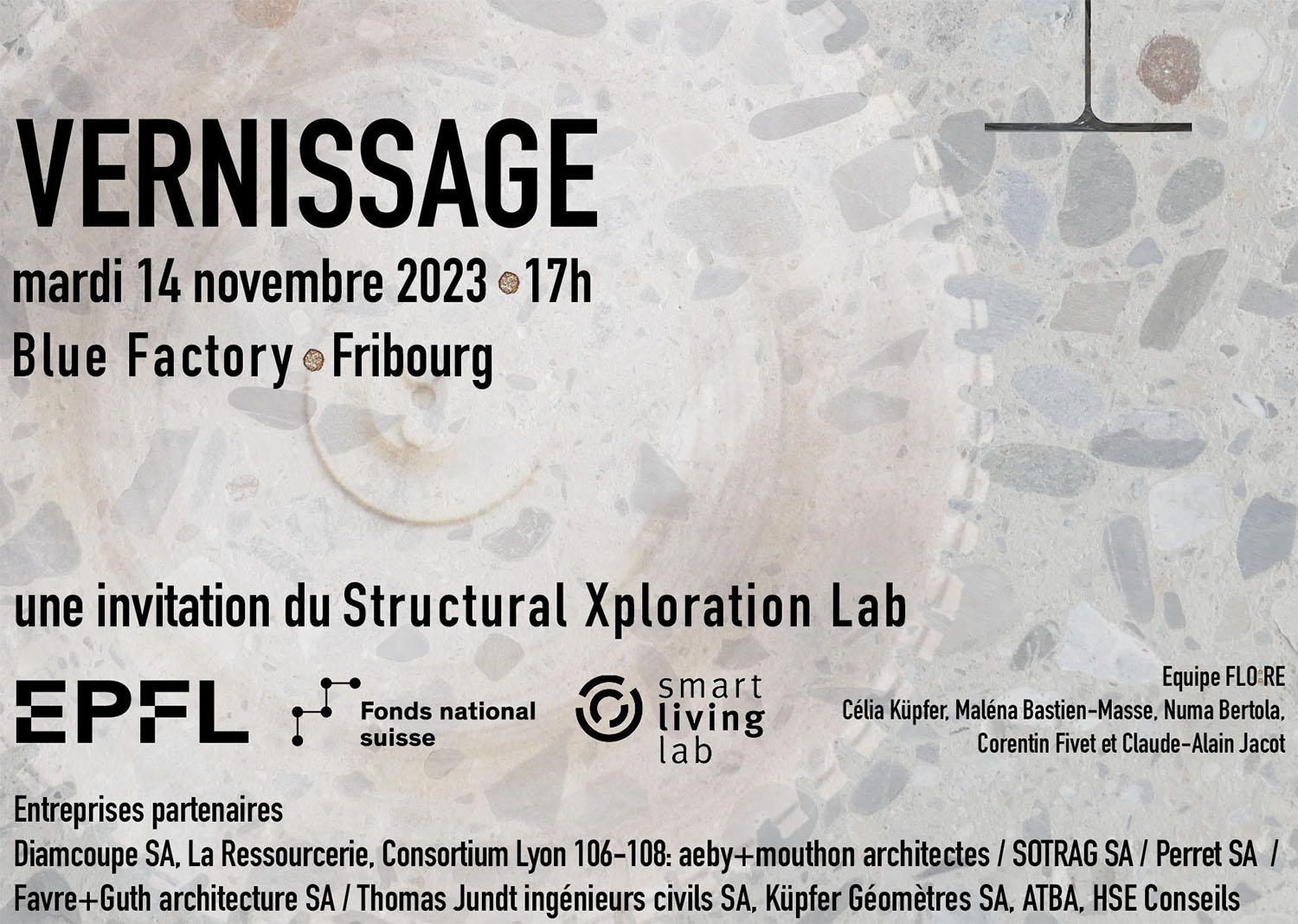 TAGs