The Smart Living Lab has published its 2018 annual report (in three languages) highlighting the Lab's research activities dedicated to the future of the built environment. The report describes the launch of the parallel studies mandate for its future building, the inauguration of the NeighborHub solar house in the bluefactory innovation district, and outlines more than 100 interdisciplinary research projects.
2018 has been an important milestone for the Smart Living Lab, as it marks its fifth anniversary and the end of the first chapter of its history. The Building2050 research projects, whose mission was to prepare the design of the future Smart Living Lab Building, have now been completed and their results translated into the MEP (parallel studies mandate) tender document, which was launched at the beginning of the year. Four interdisciplinary teams made up of architects and engineers came through an international selection and produced a draft MEP as part of an innovative, collaborative, and open competition. The Canton of Fribourg reiterated its commitment to the project, allocating CHF 25 million for construction of the building.
Two new EPFL labs were created on the Fribourg site, and a third HEIA-FR institute joined the Smart Living Lab. In this context, the Building2050 group has repositioned itself as a support body for research.
The NeighborHub returned to Fribourg following its victory at the Solar Decathlon competition in the United States in 2017, and was opened at the heart of the bluefactory site. The social, cultural, and scientific activities that are organized there allow people to participate in neighbourhood life and in the research carried out within the Smart Living Lab. A spin-off was even launched by former solar decathletes in order to expand the concept of being a sustainable activator.
In terms of promotion, the Smart Living Lab was introduced to the general public as guest of honour at the Energissima fair in 2018. Its activities have gained more visibility thanks to its new website, which was completely updated in 2018.
Anne-Claude Cosandey, who led the project as head of operations, handed over the baton at the end of the year. Her commitment was a key factor in implementing the research centre's work from the very beginning, setting up its facilities and building up the team before expanding the new research groups' activities to their full extent, as well as developing partnerships with both the private and public sectors. The success of this first phase and the vital contribution of Anne-Claude Cosandey to the implementation of the Smart Living Lab have been unanimously acclaimed.
This annual report summarizes the highlights and key milestones of the Smart Living Lab during 2018. We will now take new steps that will further shape the lab's identity, thanks to the project definition of the building. We hope that the research that has been made possible thanks to the Smart Living Lab's unique framework will continue to support innovation locally and to be promoted internationally.
Marilyne Andersen, Academic Director
Martin Gonzenbach, Director of Operations
Contact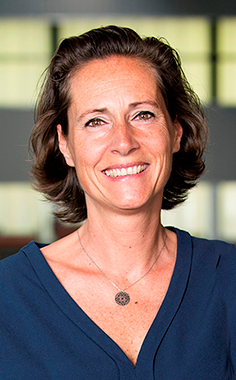 Marilyne Andersen
Academic Director of Smart Living Lab
Professor, Scientific Commission Chair- EPFL
-modeling, simulations and algorithms
-human-building interaction
-solar availability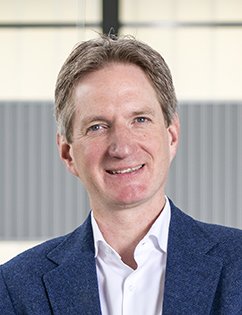 Martin Gonzenbach
Director of Operations EPFL Fribourg and Smart Living Lab
-modeling, simulations and algorithms
-technology transfer
-administration

Information