Focus on the Smart Living Lab building
The Smart Living Lab is participating fully in the EPFL Open Doors event, on 29 and 30 April 2023, in the exhibition spaces provided by the School of Architecture, Civil and Environmental Engineering (ENAC) in Ecublens. Several research groups from the EPFL Fribourg campus will present their work on sustainable construction methods to respond to climate issues, a theme that will be discussed at the event.
In the Hall of the SG building, thanks to a close collaboration between the Building2050 Group (BUILD) and the ENAC Faculty, students are using the future Smart Living Lab building project implemented at the bluefactory innovation district in Fribourg to demonstrate how the three ENAC disciplines - Architecture, Civil Engineering and Environmental Sciences - are working together to enhance the sustainability of the built environment and address climate issues. The young people use augmented reality to illustrate the interdisciplinarity of their study path, put into perspective with technical aspects of the building.
On the first floor of the SG building, the Building2050 Group (BUILD), led by Sergi Aguacil, uses virtual and augmented reality to highlight the digital mock-ups (BIM) of the future Smart Living Lab building. On the one hand, it presents a prototype of a digital twin of the CELLS research infrastructure, accessible in virtual reality, which allows different human-building interactions, namely temperature visualisation and lights control. On the other hand, the public has the possibility, via augmented reality on physical mock-up and 2D plan of the future building, to activate different layers of information, such as the architectural concept, the structure of the building, the different HVAC (heating, ventilation, and air conditioning) systems, the constructive measures against radon, the photovoltaic installation and the solar irradiation map.
The activities of other units attached to the Smart Living Lab, such as the Structural Xploration Lab (SXL), directed by Prof. Corentin Fivet and the Human-Oriented Built Environment Laboratory (HOBEL) and its director Prof. Dusan Licina, will also be on display on the 1st floor of the SG building at EPFL.
EPFL Open Doors 2023
Campus EPFL, Ecublens
Contact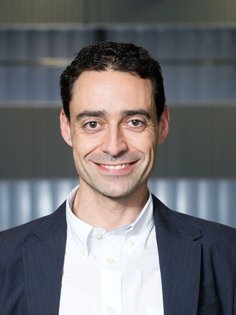 Sergi Aguacil Moreno
Head of Building2050
Manager of the integration of innovation in the building- EPFL
-project management
-sustainable architectural technology
-design and construction processes

Information