Interview
Patrick Favre-Perrod was recently named director of aR&D at the School of Engineering and Architecture of Fribourg (HEIA-FR). In this interview, he talks about the school's ongoing collaboration with the Smart Living Lab (SLL).
Having recently become director of aR&D at the HEIA-FR, what is your vision of the future?
I want to promote collaboration between all the institutions on the Pérolles plateau so that our pool of expertise can become deeper and broader.
To acquire deeper expertise, we have to continue striving for institutional excellence, nationally and internationally, through the practice of constant self-improvement. Broader expertise requires an emphasis on collective action, making it possible to address challenges that single institutions cannot deal with on their own, and increasing the impact of our research community as a whole.
Our pool of expertise should not exist inside institutional walls only—it has to participate in the larger economy of Fribourg and drive its evolution. Through support institutions such as Innosuisse that facilitate the symbiosis between the industry and us, the majority of our projects is already being financed by third parties.
Will you develop new partnerships such as the one recently signed with Groupe E?
Yes, this is also an important point. Partnerships such as the one we have with Groupe E should be our inspiration for what can be achieved. These kinds of partnerships are about much more than getting results in individual projects; they are about defining the structure and direction of our work.
"Real and faster progress is achieved when we work collectively"
The goal should not be to invent new research areas out of thin air, but rather to move forward in lockstep with our partners. In addition to providing know-how and support, HEIA-FR can make a difference by involving institutional neighbors such as TechTransfer Fribourg in intelligent modes of collaboration. Real and faster progress is achieved when we work collectively. Our research institutes are clearly at the forefront of their individual fields, but they do not have the necessary critical mass on their own. Their impact can be greatly strengthened through integration with competence centers such as ROSAS, PICC, iPrint, bluefactory and the Smart Living Lab. Every partner becomes stronger when we work together.
How do you envision the collaboration between the HEIA-FR on the one hand and bluefactory and the Smart Living Lab on the other?
We have many common projects already, and the will to work together to reach scientific goals is stronger than ever. We can acquire a unique kind of leverage by acting jointly as a catalyst for research funding. And we should also do more of our communication together, especially considering the challenges we have in common at the political level, as shown by the recent vote on bluefactory. We must always showcase the work we do, and demonstrate how useful and productive it is not just for specialists, but also for the general population. Our collaboration with the Smart Living Lab must focus on acquiring projects, providing the necessary support, and doing technology transfer towards the industry.
"Our collaboration with the Smart Living Lab must focus on acquiring projects, providing the necessary support, and doing technology transfer towards the industry"
We should have the ambition to accelerate the practical adoption of our results outside of the subsidized and protected environment of our research centers. For that to happen, we have to build ties with the local construction sector and with SMEs looking to develop the kinds of innovative solutions that can benefit from Smart Living Lab's research. This is precisely why the SLL receives public funding.
The Smart Living Lab has to create as much synergy as possible between specialists in the electrical and thermal domains and those working on storage technologies. It is the only way to address the energy challenge. We have to think in terms of sector coupling or multi-energy systems if we are going to offer a global vision to private and public actors in the sector. I want to make my own contribution in this specific area.
The SLL's research themes should not be dictated by any single actor in the research ecosystem. For themes to be truly successful, they have to be defined by interactions with the economy. That is why the clusters created by the HEIA-FR in the fields of plastics processing, construction and agribusiness will continue to play the role of living interfaces between the economy and us.
What are Fribourg's strengths in terms of innovation?
First of all, before discussing the technical dimension, it has to be said that Fribourg is a very nice place to live in. This fact alone makes the decision to come to the canton for work or study a lot easier. The city is small and big at the same time, it is bilingual, and its central location means that you can go anywhere in Switzerland in the morning and be back in time for dinner.
At the scientific level, Fribourg's prestigious and productive research environment is the result of a competitive approach to economic development. Traditionally, jobs do not just land in our canton; they have to be brought here through promotional and support-giving policies. To give an example, we have applied the Swiss Confederation's New Regional Policy (NPR) in a very smart way. Under my predecessor, Jacques Bersier, we were pioneers in the field of collaborative projects.
"The influence and reputation of our institutions of higher learning is more than proportional to the size of the canton"
The influence and reputation of our institutions of higher learning is more than proportional to the size of the canton; and the activities of our partners and students extend well beyond the cantonal lines. Looking ahead, we are certainly in an advantageous position, yet we cannot afford to rest on our laurels. Our competitors are making progress too, and if they move faster, we will de facto lose ground to them.
Contact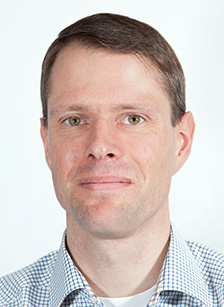 Patrick Favre-Perrod
Head of ENERGY Institute
Deputy Director//Institute Head- HEIA-FR
-energy systems
-renewable energy
-technology transfer

Information
Portrait
Professor at the HEIA-FR since 2013, Patrick Favre-Perrod started his career in the power system components industry, working first at Areva (now General Electric) in England, then at Siemens, in Berlin, where he developed gas-insulated switchgear using SF6 gas technology.
While working for these two multinational companies, he had the opportunity to manage large-scale projects within extensive professional networks. He focused in particular on the synergies needed to make such projects a reality, which required him to adopt an interdisciplinary approach. His PhD thesis on multi-utility strategies enables him to face the challenges of the energy sector using a broad perspective, one that aims to do more than find solutions to individual problems.
At the HEIA-FR, he led a research group specializing in electrical power systems before becoming deputy director in charge of aR&D.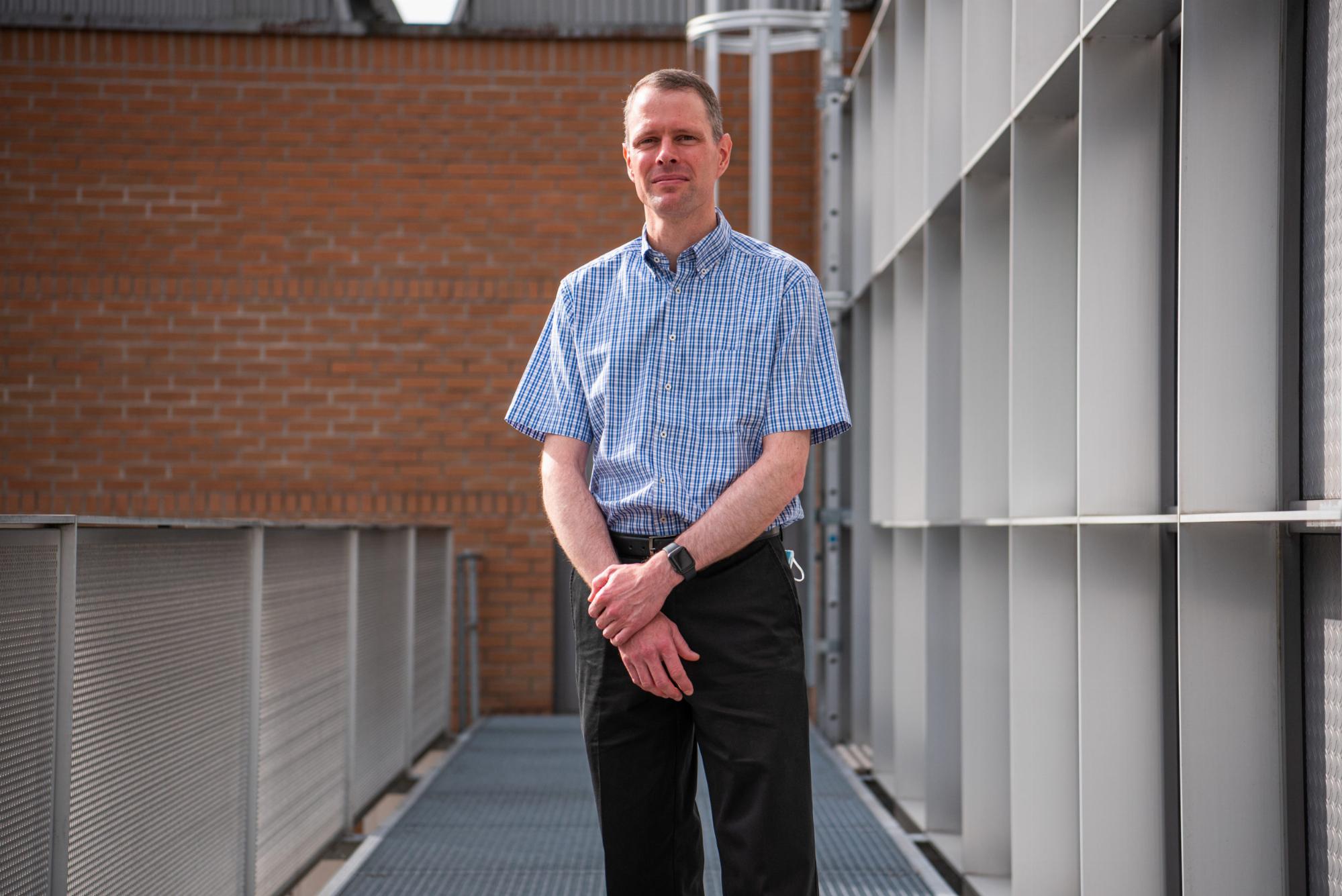 TAGs