The Building2050 Group, coordinated by Dr. Sergi Aguacil at the Smart Living Lab, has organized a knowledge transfer workshop in Bucaramanga, Colombia, in October 2019 to share its expertise in terms of sustainable built environment.
Within the framework of the program Colombia+Competitiva (Circular Economy and Sustainable Construction - EC2S) of the Swiss Embassy in Colombia - Economic Cooperation and Development (SECO) executed by Swisscontact (Swiss Expert Network) and innPulsa, experts from three units of the Smart Living Lab participated in a knowledge transfer workshop in Bucaramanga (Colombia) in October.
Dr. Didier Vuarnoz (HEIA-FR ENERGY Institute), Jonathan Parrat (HEIA-FR TRANSFORM Institute) and Justine Roman (EPFL Building2050 Group) - collaborated together to share the Smart Living Lab's experience in relation to:
1) Architectural design and integration of bioclimatic concepts
2) Life cycle analysis in the initial design phase
3) Monitoring, energy optimisation and carbon-based strategies
4) Water and waste management in buildings
This workshop will allow the Colombian team to obtain a series of inputs to continue with the design of a full-size experimental prototype of a sustainable single-family home. In addition, the ambition is to analyse and explore this single-family house prototype and extrapolate the lessons learned from it to make recommendations for multi-family buildings.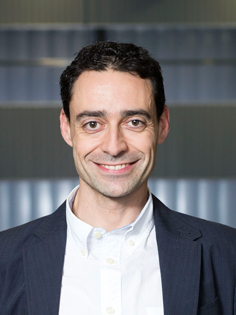 Sergi Aguacil Moreno
Head of Building2050 Group
Manager of the integration of innovation in the building- EPFL
-project management
-sustainable architectural technology
-design and construction processes

TAGs