The Structural Xploration Lab (SXL) of EPFL is pleased to invite you to the opening of the RE:CRETE prototype, a footbridge built from reused concrete blocks on 11 October 2021 at the bluefactory, Fribourg, at 17:00.
Waste from a building renovation site, the blocks were sawn from a wall and reassembled into a post-tensioned arch. Mortar joints compensate the dimensional variations that are characteristic of the reuse practice.
RE:CRETE paves the way to new construction paradigms to drastically reduce the environmental impacts of the construction industry by applying the principles of circular economy.
Registrations are welcome until 4 October 2021. Covid certificate required according to EPFL guidelines.
Opening of the footbridge built from reused concrete RE:CRETE
bluefactory, Fribourg | 17:00
Kontakt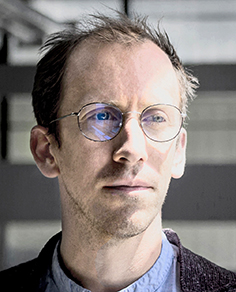 Corentin Fivet
Head of Structural Xploration Lab (SXL)
Tenure Track Assistant Professor- EPFL
-low carbon and reusable
-load-bearing systems
-design and construction processes

Information
TAGs